MC Elite and MC Select Tryout Registration has closed for the 2016-2017 Season
Please check the email address you used to register for additional information regarding tryouts. Please make sure to arrive at least 45 minutes before your scheduled tryout time.
***Final Tryout Schedule***
Saturday, August 20th(MC Elite)
12:30-2:30 pm – 2021, 2022, 2023, 2024
4:00-6:00 pm – 2020
Sunday, August 21st(MC Elite and MC Select)
12:00-2:00 pm – 2021, 2022, 2023, 2024
3:00-4:30 pm – 2018, 2019, 2020
4:30-6:00 pm – MC Select
All tryouts will be held at Stone Ridge.
MC Elite Lacrosse
MC Elite Lacrosse provides opportunities for female athletes to elevate their game to the next level to become Elite players.  We do this through a rigorous year-round training schedule, a relentless focus on player development, playing in the most competitive lacrosse leagues in the country, and competing in top-level recruiting tournaments. MC Elite practices in Potomac, Bethesda, and Rockville.
About Us
MC Elite was formed as result of a coalescence of members of the lacrosse community who have been developing athletes in the county for the last 15 years. Each member brings a unique strength to the table – development, recruiting, facilities and administration – and we are singularly focused on raising the bar for female athletes.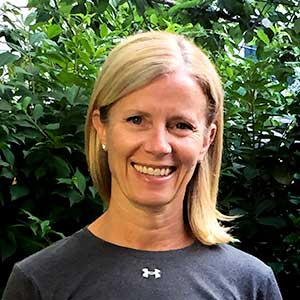 Jennifer Palmiere
Founding Member, Director
Jennifer has been coaching in Montgomery County for the past 7 years. She was a four year starting mid-fielder at Lenape High School, Marlton, NJ where she gathered the following accolades: South Jersey Team 3 years, Courier Post All HS Team 3 years, Burlington County All Star 3 years. She attended James Madison University, and was a four-year starting mid-fielder and Captain her senior year. While at JMU, Jennifer was on the CAA First Team and was named South Jersey Lacrosse Association Collegiate Player of the Year.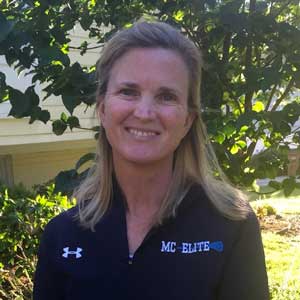 Mary McCormick
Founding Member, Director
Mary has been coaching youth lacrosse for the past nine years. She played Varsity lacrosse for Archbishop Spalding High School in Severn MD and swam for Division I Loyola University, Baltimore for four years. Mary and her sister Kathy Engman, started providing youth lacrosse clinics to the girls from St. Mary's and Stone Ridge in 2005. The program fielded their first recreational team in 2006 and has grown to serve over 300 girls a year in clinics and leagues.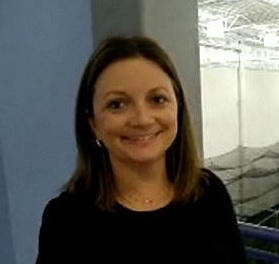 Jenna Ries
Founding Member, Director of College Recruiting
Jenna is the Founder of Get Good Sports, Champions of Tomorrow, Champions Club House, Jackals Hockey Club, and NPYGLL.  Ries played field hockey for the University of Maryland and is the former Varsity Field Hockey and Lacrosse coach at The Academy of The Holy Cross and Quince Orchard HS.   Ries is a 3 time All-Met, led her field hockey teams to 14 division titles, eight Regional Championships, two Maryland Public School State Titles and 3 Washington Catholic Area Conference Championships.  Ries led her lacrosse teams to a WCAC Lacrosse Championship and 8 Division Titles.